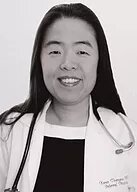 Dr. Karen Thampoe
Owner & Medical Director
As an internal and family medicine doctor, Karen Thampoe, MD, provides comprehensive health care for adult and geriatric patients at West Houston Internal Medicine in Katy, Texas and is the owner and Medical Director of Katy Medispa.
Dr. Thampoe received her medical degree from St. George's University School of Medicine in Grenada, West Indies.
She completed her hospital internship at Long Island College Hospital in Long Island, New York, then finished her residency at Maimonides Medical Center in Brooklyn, New York.
She is very commited to helping all of her patients achieve the most radiant, youthful, and natural appearance possible. Dr. Thampoe's philosophy is rooted in the idea of restoring and rejuvenating your natural features maintaining natural looking proportions.
Dr. Thampoe participates in continued education to increase her knowledge, perfect her skills and learn from the Best Medical Providers in the Aesthetic Field.
Dr. Paola Gomez
Head of Sales / Aesthetic Coordinator
Paola is a Physician from Venezuela, ECFMG certified, with 10 years of experience in the United States, Paola is very skilled and is always self-actualizing, taking courses and learning about Medicine and Aesthetics.
She was trained by a Board Certified Plastic Surgeon in Florida and worked for 6 years for the Disney Cruise Line as an Injector and MediSpa supervisor, where she performed Botox and fillers injections, Chemical Peels, Microneedling, Microdermabrasion, Laser Hair Removal, among many other procedures.
One of the things that patients love about Paola is her warm personality and bedside manner, as well as her conservative approach when it comes to injectables. She will recommend what will make your face look symmetrical and balanced. Her strong set of values allow her to look out for the patient's physical, emotional and economical wellbeing.
In her spare time she enjoys to play tennis and Zumba classes.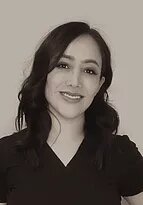 Dr. Jeanette Talavera
VP of Business Development
Jeanette is a Physician from Baja, Mexico and has worked in the United States for Plastic Surgeons and assisted in other surgical specialties.
Her vast training and experience in the medical field allows her to perform injectables, Medical Massages and small non-invasive procedures. Jeanette is always taking courses and assisting to conferences and seminars to be up to date with regulations and new advances in the medical field.
Her ability to carefully listen and acknowledge patient's needs and concerns is one of her main qualities as well as her attention to detail in every procedure she performs. She loves to use her creative problem solving because design thinking focuses on understanding people's needs, and then coming up with effective solutions to meet those needs.
In her spare time she likes to spend time with her family, read, do yoga, meditation and oil painting.