Dermal Filler Treatment in Katy By Expert.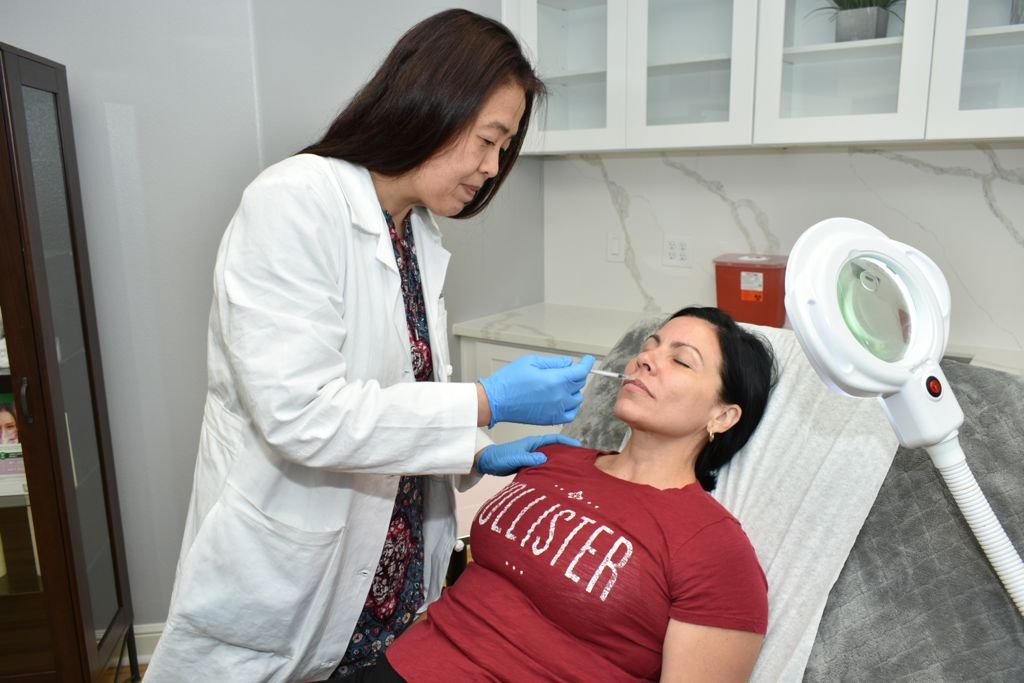 ALL ABOUT DERMAL FILLER
TREATMENT
Fillers are made of Hyaluronic Acid, which is a substance that your body produces already and can be found in your skin.​
We use FDA-approved, brand-name fillers, which are only available through a licensed physician.
fillers are injected beneath the skin to restore lost volume, smooth lines, soften creases, or enhance facial contours.​
Areas where are most commonly injected:​
marionette lines & smile lines
Cheeks or temples to Enhance & restore volume
tear throughs
vertical lip lines (smoker lines)
lips (to Plump & enhance volume and shape)
chin crease or chin augmentation​
fillers can be injected in different areas during one or more sessions to achieve symmetry and facial balance.​​
The results are temporary, lasting 6 to 12 months or longer before the body gradually and naturally absorbs the particles.
We are conveniently located in 21238 KingslandBlvd. Katy, Texas 77450 and serving the greater Houston area.